As a nail technician, a question I get asked often is what is the difference between shellac polish and gel polish? Most people think they are the same thing, but the truth is, they are not. So, let's find out what the differences are.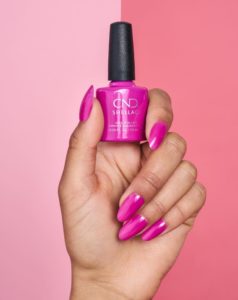 Gel polish is a semi-permanent gel. Shellac is a semi-permanent polish. That may not sound like a huge difference, but it can be when it comes to the removal process. Gel polish requires a UV light to cure. If you have had this done you know it can get hot, maybe feeling like it burns your nails. We have heard of the effects of UV on our skin. If you're doing a bi-weekly gel polish, you're consistently putting your hand under the UV light. Eventually, those effects may show. I'm constantly hearing people say "gel ruined my nails." Polish itself is not damaging to the natural nail, it's all in how it is removed.
The removal of gel requires a soak off of the product. Generally, it takes around 15 minutes of soaking the nails in acetone. Acetone is extremely drying on nails and skin. Having the product on nails for that length of time will definitely dry out the nail plate. The added scraping and buffing to remove the gel can leave nails in a weak brittle state.
Here at Debony, we are all about healthy natural nails. We use Shellac Polish by CND. It is the one and only product called Shellac. Anything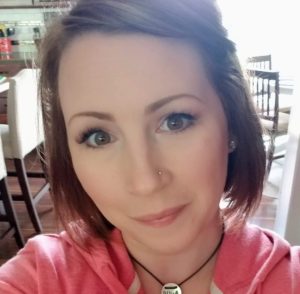 other than CND is Gel polish. Because we want healthy nails and hands, we cure shellac polish under an LED light not a UV light. So no burning here!!  This product is removed with a quick 5 minute wrap. Specifically designed by CND, this wrap restores moisture while removing the polish. Its oily formulation helps to reduce dehydration of nails and surrounding skin while eliminating the appearance of whiteness. Ingredients include: macadamia nut oil and vitamin E. This removes the polish without having to scrape it off. An easy removal that is safe for your nails.This is why choosing Shellac over a gel is a better way to go. It still has the same 14+ day wear as gel but without the damage. Plus we have over 75 fun colors to choose from; something for everyone!
We would love to show you all the Shellac can offer. Stop in and let us make your day because in making your day, it makes ours!
☆Julie