Eyes Are Taking the Mic. What Are Yours Saying?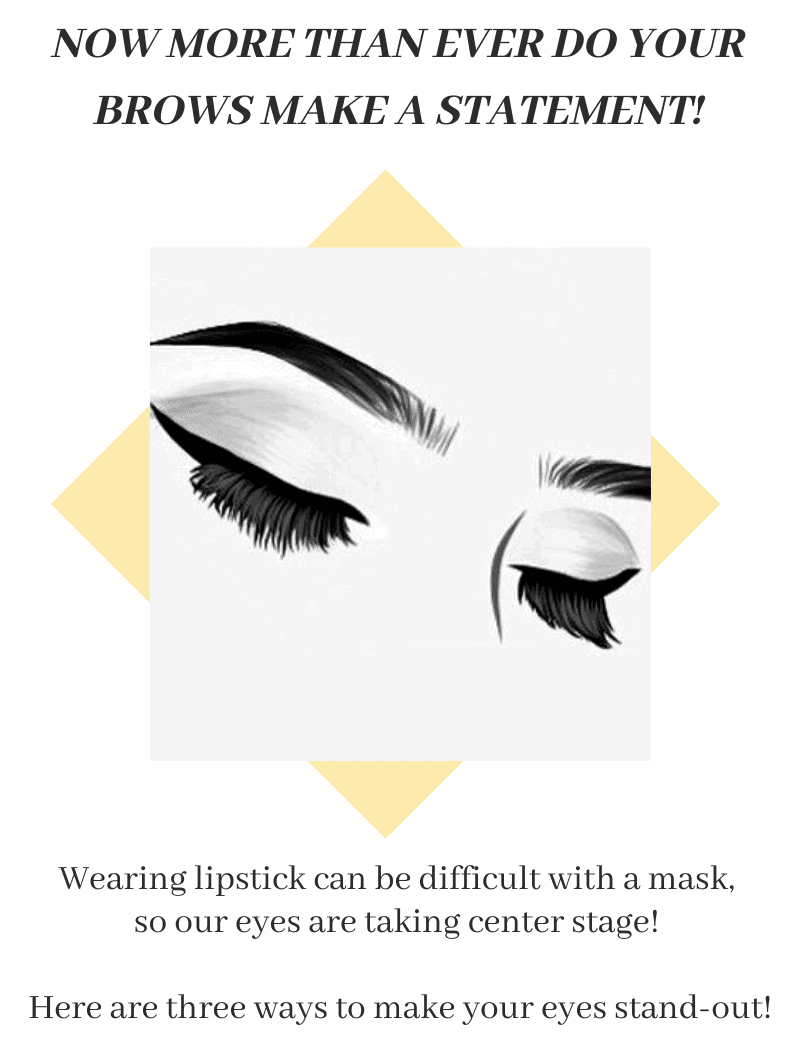 SCHEDULE A SERVICE | COVID-19 SALON PROTOCOLS | SHOP THROUGH OUR FRONT DESK
1) HAVE A BROW WAX
There's nothing like having your brows professionally shaped and cleaned up. Create a nice crisp line and remove any errant hairs to bring structure to your brows. They account for 1/3 of your facial expression after-all!
2) IT'S ALL ABOUT THE LASHES
Invest in a mascara that builds volume, deepens lashes and doesn't coat them with harsh chemicals. We have three options from
Jane Iredale to choose from, including a lash conditioner.
You could also consider having NOVALASH Eyelash Extensions. These Extensions create a "wow" factor when it comes to your eyes and eliminate the need for mascara altogether.
3) ADD SOME SPARKLE
Try a Jane Iredale Smooth Affair lid primer and pair it with some 24k gold dusting powder. These two products are subtle and
low-maintenance enough to add into any beauty routine without adding extra time and they make your eyes really pop!

Smooth Affair lid primers come in six colors:
Petal, Canvas, Naked, Lemon, Gold, and Iced Brown