Let's talk about Nail polish. There are a ton of different products on the market today with new brands showing up all the time.  You may stick to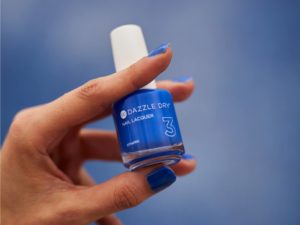 using your favorite line or navigate to a different line because it has a beautiful new shade. You probably have a ton of half used bottles at home and add to your collection when you pick up the latest trendy color "must have."
You may notice, when you paint your own nails or get them done professionally, a discolored yellow tint or white spots after taking the polish off. They might feel dried out or brittle; maybe looking unhealthy. You might put polish back on to cover over it and not worry about it. You may continue this cycle over and over.
In this day and age, we are so aware of what we put in our bodies; healthy eating, exercise, skin care regiment, vitamins and so much more. But, have you really thought about your nail polish and if it's healthy for you?  It is something we're putting on our body, so why don't we consider what's in it before we put it on?
Let's take a step back and break down nail polish, and what is in it.  Most nail polishes contain most, if not all, of these toxic ingredients: Dibutyl Phthalate (helps to keep the polish from chipping), Toluene (creates a smooth application and finish), Formaldehyde and Formaldehyde Resin (hardens polish after it's applied), and Camphor (gives polish a glossy, shiny appearance). Wow, that's a lot of toxic ingredients you probably didn't even realize you were putting on your body! Those ingredients are the most common but, most certainly, not all of the "bad things" that can be in  polish.
Here at Debony, we are all about healthy nails. We are proud to carry the award winning Dazzle Dry polish line.   Dazzle Dry creates flawless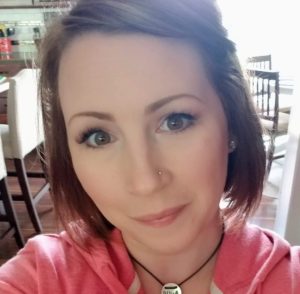 nails without flawed ingredients. Manufacturing exclusively in the U.S. and verifying each ingredient for quality and purity, they ensure that their entire line is free from animal byproducts, animal testing, and harmful chemicals such as toluene, formaldehyde, TPHP, nitrocellulose, camphor, formaldehyde resin, ethyl tosylamide, phthalates, xylene, and MEK. Dazzle Dry delivers a nail care system that is both nontoxic and hypoallergenic, making it ideal for even the most sensitive skin types. Dazzle Dry is the only vegan nail care system to dry in just five minutes and last up to three weeks. Its is healthy and strengthens the nail with wear. Maybe the next time you go to paint your nails you will stop and think about what is in it.
Here at Debony, we don't just care about what goes in our bodies, we care about what goes on them.  Stop in and let us show you how wonderful this polish line is. We carry over 100 amazing colors including the new spring collection.  Call today to book your appointment with me or one of our other service providers.
We would love to make your day because in making your day it makes ours!
☆ Julie