What to Expect for the Reopening of Debony Salon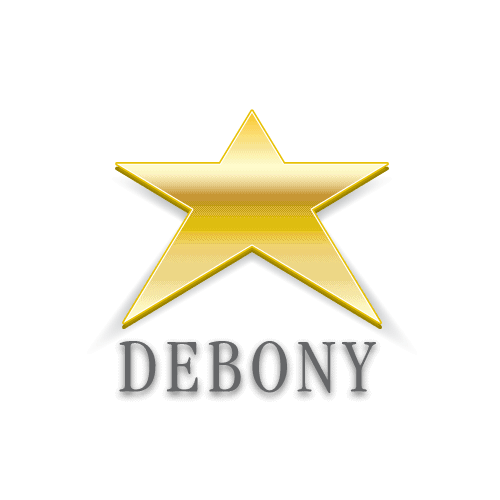 Debony Salon is opening Tuesday, May 19th for haircuts and simple color. The salon staff have all been working hard at to prepare for its opening, and we can't wait to welcome you back.
Thank you to everyone who has been so patient as we begin to reopen and re-start the engine of this business. For those looking to schedule an appointment with us, we ask that you email info@debonysalon.com with your appointment request. If you already had an appointment scheduled, we have been contacting each and every one of you directly to confirm the appointment's details. If you have any questions at all either way, about your scheduled appointment or a potential one, please don't hesitate to email us.
As we all know, we are facing a new normal when it comes to doing business. We at Debony Salon remains committed to opening in the safest way possible.
This means implementing safety and sanitation guidelines provided by the state as well as additional safety measures that meet Debony Salon's own high standards of sanitation.
As our customer, we want you to feel completely confident coming into the salon knowing that we have done everything we can to provide a clean and sanitary working space. We are fortunate to have a newly remodeled building that allows for two working sides of the salon. This will allow us to maintain more than the appropriate six-foot distance between staff and customers while we work. Debony Salon has also adjusted the working schedule to ensure there will always be less than ten people, including stylists, in the building at a time.
We have detailed our safety and sanitation protocols at length below. It's important to note these protocols and how they effect your upcoming appointments. By confirming your appointment at Debony Salon, you're ensuring that you're in good health and can commit to the guidelines outlined below put forth by the state and Debony Salon. Thank you for your support in all of this and we can't wait to welcome you back to the salon!
From your stylist and the salon here is what you can expect:
The entire salon to be thoroughly cleaned and sanitized with a particular focus on individual stylist stations. Each station will be sanitized before and after each client.
All tools will be sanitized between each client.
Hand sanitation stations will be accessible throughout the salon.
Each staff member will have filled out a COVID-19 questionnaire to determine if they have any symptoms. If they do, they will not be allowed to come to work.
Staff members will also be wearing a cloth mask covering their mouths and noses at all times.
Drink service has been suspended and magazines will not be available.
For your appointment, here is what you should expect:
Clients must wear a mask that covers their faces and mouths for the duration of their appointments. You must provide this on your own. Debony Salon will have masks for sale if needed.
Debony Salon no longer has a waiting room. When you arrive for your appointment, please wait in your car and your stylist will notify you to come into the building.
We ask that once a you are seated at your designated station, you do not get up and move around, unless you need to use the restroom.
All product shopping should be done for you, by your stylist. Please do not get up and shop around the salon. This will help minimize the amount of surface area being touched by multiple people.
As of right now, stylists are only able to offer haircuts and simple color. We are NOT allowed to blow-dry hair. You should expect to leave with towel-dried hair.
While we recognize that this is not business as usual, these are the measures that need to be taken at this moment. We will continue to work with the state and adapt to new safety measures and find new ways to provide a relaxing experience that is also safe. The staff at Debony Salon is committed to you as guests and valued clients. Each stylist cannot wait to see you and give you and your hair some much needed love.
WHEN IT COMES TO SCHEDULING:
IF YOU HAVE AN APPOINTMENT ALREADY SCHEDULED: Debony Salon will contact you directly to discuss your appointment.
IF YOU NEED TO SCHEDULE AN APPOINTMENT: Email our front desk to schedule your appointment. Provide your contact information and appointment you're seeking and preferred stylist. You must work with our front desk to schedule and this can only be done by email.