Tarmey Ross Leading New Cosmetology Course at Kennett High!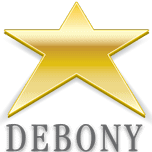 We could not be more proud of our very own, Tarmey Ross!
She has added teacher to her list of talents and has taken on teaching a Cosmetology course at Eagle Academy. She will be teaching "Intro to
Cosmetology" over a fifteen-week period at the Kennett High School. Ten students are enrolled in the program, which meets Monday's from 2:30pm – 5:00pm. (Tarmey Ross is still working full-time at Debony Salon, so clients don't have to worry about her role diminishing behind the chair. If anything, Tarmey will be bringing the inspiration she gets from teaching this course to her client's appointments.)
Tarmey Ross graduated Cosmetology School from Michael's School of Hair Design and Esthetics, which is a Paul  Mitchell partner school, in Manchester NH. She earned her Cosmetology License in 2008 and has been employed at Debony Salon since her graduation.
Over the last twelve years that Tarmey has worked at Debony Salon, she has been honing her craft as a Cosmetologist. Tarmey Ross is a leader in color application and theory as well as providing detailed and highly creative haircuts at Debony Salon. She is a Master Stylist and has attended numerous extracurricular courses in hair and makeup application over the last eight years. For guests that sit in her chair, Tarmey brings her light and funny personality to each appointment as well as a laser-sharp focus on providing guests an experience that is completely tailored to their needs.
Along with her background in providing a positive guest experience, Tarmey has customized a syllabus for this course that covers:
Safety and Sanitation
History of Cosmetology
Practical work that focuses on braiding and formal hairstyles
The first year of this program is to gauge student interest in a Vocational Cosmetology program.  The Conway School Board approved this program and is a joint venture between Eagle Academy and the Mount Washington Valley Career and Technical Center. If the program is a success then it could roll over into a permanent program at the tech center. This course also gives students a taste of the Cosmetology profession, which will allow them to make an educated choice about pursuing it further once they graduate from high school.
"It's my hope to inspire the students of Kennett High School and Eagle Academy to pursue a career in the Trades. As a Cosmetologist going on my twelfth year in this industry, I can truly say the potential to build this career in the Mt. Washington Valley is limitless. I'm proud of the work I do and proud of the work that Debony Salon does and I want to open a door to this world for the students of KHS and Eagle Academy," says Tarmey.
Eagle Academy's primary mission is to provide an alternative route to a high school diploma for students who may not have been successful in a traditional program.
"We are so, so proud of Tarmey and her new role at Eagle Academy. We're excited for her to share her knowledge and we're excited for the students who have the opportunity to learn from Tarmey. This is a really exciting turning point for Cosmetology and building a career in it in the Mt. Washington Valley and we're so happy to be a part of it in any way we can, " says Debony Salon owner Debony Diehl.
Debony Salon has been offering an apprenticeship program to community members for the past fifteen years. There have been eight successful graduates from the program, with two apprentices currently enrolled. The Cosmetology program is a 3,000 hour program and the Esthetics program is 1,500 hours. Both programs are taught in-salon and recognized through the State of New Hampshire. Upon completion of these hours the apprentices take their State Board through the State of New Hampshire and return to full employment at Debony Salon. For more information on this program, click here.