Think Spring with
Featured Artist, Sarah Jette! 
Back from New York City for a quick visit, Sarah Jette is paying the salon a visit and imparting her extensive knowledge of make-up with us!
Book Your Appointment
and Join us on Saturday, March 17th from 11:00 – 3:00pm
And Enjoy…
30 | 30 | 30 Makeup Consultation
Book a 30-minute make-up consultation for $30.00,
which can be applied to any retail purchases as a credit. 
Giveaway of travel make-up bag, travel Smooth Affair for Oily Skin, and
travel Just Kissed Lip Plumper with a $75.00 Jane Iredale purchase
Champagne toast to spring!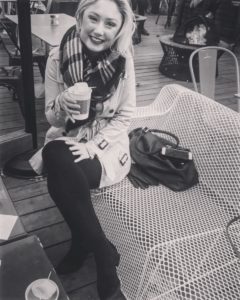 Many of you may remember Sarah Jette's bubbly face from the salon. She started out as one of Debony's Apprentices from 2014 – 2017 andmade her way to a fully licensed cosmetologist. She worked on all three of the Aveda Catwalk for Clean Water concepts created by Debony Salon and really honed in on her passion for make-up. Her talent is far-reaching and she has taken it to New York City to succeed in the big leagues! We're happy to have her home for this visit and want to bring her back into the salon to connect with the guests who remember and miss her and to connect with new guests looking to get their make-up questions answered!
This Featured Artist event is designed to answer your specific make-up questions and acts as a make-up consultation and demo. Focus your questions on fresh spring looks, how to achieve the spring trend of glowing, youthful skin, how to shake off winter skin, how to conceal AND heal your skin from break-outs, and more! This is your time to de-mystify any make-up looks and application techniques that have left you stumped!
Sarah will share the benefits of Jane Iredale's hydrating and vitamin rich formulas for reenergized skin, as well as share her knowledge of make-up application. Take a look at part of her portfolio of work below, to gain inspiration for your own consultation, and book your appointment with Sarah today!