[vc_row][vc_column][vc_column_text]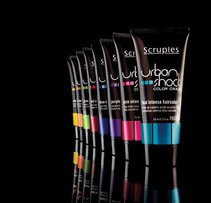 We're becoming hair wizards here at Debony Salon, and have just introduced "Urban Shock" colors into our color repertoire. Whipping up magical and dreamy color creations that range from pastel balayages to neon highlights to vivid root colors, we're creating hair color that defies reality.
Urban Shock is a color system we believe in and brought intothe salon because it's an ammonia free direct dye with a conditioning base. It's kinder to your hair while providing lasting color.
We're sure you've seen examples of these pastel and brightly hued hair colors through social media, and the girls here have been researching and perfecting their skills in delivering them to you.
You'll want to be prepared when you take on creating high-definition color.
You can expect them to last about three weeks with vivid color. From there you can have fun with retoneing your decolorized hair in the same shade you originally started with or try other shades of color.
You'll want to become comfortable with going a few days between washing your hair.  Fashion shades are pigments made up of direct dyes. They have large color molecules that only sit on the surface of the hair.  They are most vulnerable to environmental stresses: sun, sulfates, etc… and of course soap and water. If you wash your hair every few days, you'll preserve and extend the integrity of the original coloring.
On that same note, you'll want to protect your colored hair with spray on sunscreen, hats, and hankerchiefs. We have a great hair sunscreen, made by AVEDA. The AVEDA Sun Veil forms an invisible screen to help protect hair from sun exposure for up to 16 hours, to minimize damage and dryness. Its UVA/UVB filters derived from wintergreen and cinnamon bark oils help protect hair from sun damage and an anti-oxidant blend including vitamin E helps fight free radical damage. Be prepared to decolorize your hair, followed by a root to end toner. While this chemical process can be a big commitment, it's necessary in order to achieve the vibrant tones of these fashion shades.[/vc_column_text][/vc_column][/vc_row]