Skin care is an investment and we fully recognize that, here at Debony Salon. Our estheticians and cosmetologists have had extensive training in providing customized facials, facial peels, tinting, make-up application and facial waxing.
Debony Salon offers lactic and glycolic peels as well as facial services that appeal to those with more sensitive skin. The salon is also a destination for Novalash Eyelash Extensions, TEMPTU airbrush make-up and lash and brow tints as well. It is our intention to bring you vibrant, healthy and glowing skin through our partnership with Aveda skin care, Jane Iredale make-up and our array of services focused solely on your face and skin.
Eyebrow – starting at $17.00
Jane Iredale Brow Bar Service: Brows are first sculpted to balance facial features, then enhanced with the antimicrobial & soothing properties of Jane Iredale minerals. Leave empowered with a feeling of quiet confidence.
Lip – starting at $12.00
Chin – starting at $12.00
Nostril – starting at $12.00
Earlobe – starting at $20.00
Upper Cheek – starting at $10.00
With a customized facial at Debony Salon, we do more than give TLC to your skin. We listen to you, to what your day is like, your habits and what you want to achieve most for your skin.
The framework of the Debony Salon Facial service will always include a skin consultation, cleansing, toning, massage and protection. But we love to take it one step further and tailor your time in our treatment center with skin care that fits your unique complexion to a "T," through Aveda rituals and peels.
Dual Exfoliation Peel
The Dual Exfoliation Peel is Aveda's latest advancement in non-invasive, skin-renewing treatments. Using innovative techniques, this treatment combines Aveda's mechanical and biochemical exfoliation methods into one powerful service that transforms and rejuvenates the skin through the process of dual exfoliation. The treatment delivers immediate, visible results in improved skin texture and radiance; smoothed appearance of fine, dry lines; and refined pores, revealing fresher, younger-looking skin. In a clinical study, the Dual Exfoliation Peel achieved better results than a combined microdermabrasion/30% glycolic peel treatment in both immediate smoothness and radiance, plus significantly better results in smoothness, radiance and the appearance of skin tone, one week later.
90 minutes – $125.00
As an add-on – $25.00
Botanical Skin Resurfacing Treatment
Go beyond microdermabrasion, and energize the look of your skin with a professional facial treatment that helps smooth skin texture and reduce the appearance of lines and wrinkles and pore size while significantly increasing radiance—all with less visible redness and irritation than a microdermabrasion procedure.
Perfecting Plant Peel™
Advancing the science of chemical peels, this professional facial treatment helps retexturize skin; smooth fine, dry lines; refine the look of pores; and restore radiance. Safe for acneic skin conditions, the Perfecting Plant Peel™ can be performed as a standalone treatment or added to any other facial treatment any time skin needs the exfoliation and radiance benefits of a 30% glycolic peel procedure…
30 minute treatment $50.00
as an add-on $25.00
Dermaplaning
Dermaplaning is a safe and highly efficient exfoliation procedure. Essentially exfoliating dead skin cells and vellus hair (the soft, fine baby hair we all have on our faces), this leaves your face refined and skin feeling smoother. It also allows for better product absorption and helps your skin's own cycle of shedding dead skin cells. The results are truly amazing. 
Full Service, $100.00
As an add-on, $60.00
Aveda Tulasara™ Customized Facial Treatments
Dry, oily, aging, uneven, sensitive and acneic skin conditions and eye concerns can all be addressed with a customized Tulasara™ facial treatment. After a thorough consultation, your skin therapist will provide the best combination of products, personalized Aveda aromas and techniques and design a customized treatment that will move your skin toward balance and reveal its natural beauty.
30 minutes – $45.00
60 minutes – $85.00
90 minutes – $125.00
Back Facial
Jane Iredale
Providing a product line that has the utmost integrity and the ability to enhance the lives of women through its effectiveness, simplicity and beauty, Jane Iredale Mineral Makeup is committed to revealing and enhancing your natural beauty through long-lasting pure mineral makeup in rich colors and soothing skin care products that nurture your skin.
$60.00
Temptu Airbrush Makeup
TEMPTU's breakthrough Airbrush Makeup System formula offers unparalleled flawless finish and effortless, camera-ready radiance for a long lasting look with your make-up.
$80.00
NOVALASH Eyelash Extensions
Award-winning, long-lasting, pharmaceutical grade adhesives have earned NovaLash its reputation as "the healthiest" professional lash extension system. Comprised of a wide-ranging palette of colors and textures that can be combined for looks that run the gamut from subtle and natural to trendy and glamorous; each application is a work of art with an intricate finish.
Featuring:
London Volume. These lashes are finer, softer and lighter. Due to their lightweight nature our Novalash technician can layer up to 14 lashes per individual lash. This creates a more textured lash line. London Volume lashes provide a more bold and dramatic look. 
Classic Novalash. These lashes create a more subtle look. Only one Novalash can be applied to individual lashes, creating a clean, classic look. 
Call for pricing.
Lash Tint – $22.00
Brow Tint – $18.00
We're excited to be offering MediSpa services, here at Debony Salon. We're working with Dr. Edwin Giron to provide Botox, Juvaderm and Threads. Please call out front desk with any questions and to book a consultation to create a treatment plan tailored to your needs.
Botox for plumping
Juvaderm for filling
Threads for plumping, lifting, smoothing, and collagen production
Pricing upon treatment plans, and consultation.
Dr. Giron is a member of the American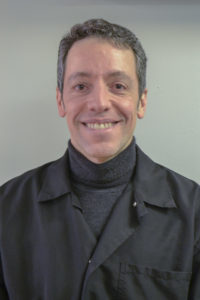 Academy of Facial Esthetics; dedicated to the advanced training of healthcare professionals in the areas of cosmetic and injectable treatments.
He has reached the highest levels of training with the AAFE, including: 
Advanced Dermal Filler Master Injector
Advanced Master Injector - on the use and administration of Botulinum toxin injectables
Advanced Master Lips Injector
Frontline TMJ and Facial Pain Therapy Technique
Solid Filler PDO Threads
Solid Filler Lifting PDO Thread Lifts
Dr. Giron has also been trained by the American Institute of Aesthetic Medicine in:
Absorbable PDO Threads for Skin Rejuvenation and Repositioning
Skin Sculpting Technique with Blunt Microcannulas